We threw everything at it. Trash, dog hair, "containment domes." We even called in Kevin Costner's goofy ping-pong ball machine. But the oil kept on gushing. Only BP's lies could keep up. BP first reported 210,000 gallons were spurting out a day, if that. The latest estimate is between 1.5 and 2.5 million gallons were leaking into the Gulf. (Or one 1989 Exxon Valdez catastrophe every 4-7 days.) We are holding our breath that BP finally capped the leak last Thursday, but you'll understand if we're still a tad skeptical.
Chocolate-colored pelicans. Florida children playing on oil-slicked beaches. Daughter Malia asking Daddy Obama, "Did you plug the hole yet?" All the hallmarks from the greatest environmental disaster in U.S. history. Now, to call it the Gulf Coast Oil Spill is a misnomer. The BP Oil Leak is more accurate. The Gulf had nothing to do with this. The Brits are entirely to blame. And tankers spill oil. Millions of gallons of oil angrily surging from Mother Earth are something else entirely.
We keep throwing money at it. The EU tried injecting a trillion dollars to immunize against The Greek Contagion. Too bad Spain and Portugal already caught it. Obama debates to spend-or-not-to-spend to ward off a Double Dip. All the while, the Feds quietly shutter another couple regional banks come Friday afternoon. Again and again in 2010 our best laid plans crumbled in the face of Nature and our own hubris. The Great Recession cares little for our governments' models and corollaries.
It's a good thing Time Magazine doles out its Person of the Year award in December because through the first six months Wild is trouncing Man in a landslide. Twin earthquakes abruptly rocked Haiti (7.0 Magnitude) and Chile (8.8) before they were just as abruptly forgotten by the U.S. press. An Icelandic volcano grounded trans-Atlantic flights and befuddled us with its pronunciation: Eyj… (OK, does anyone pronounce anything when they read that volcano's name? Or are you like me and just completely skip it and think nothing but silence in your head…)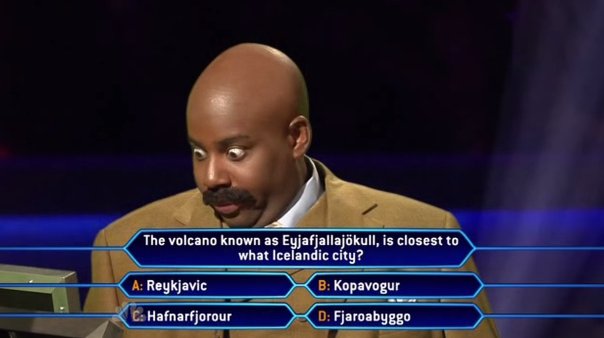 Why do we keep doing this? Why do we still make things we know we can't fix? Why do we keep cobbling together these rickety Megalith-symbols-turned-ultra-expensive-metaphors? Forget Enlightenment. It's been a half-year of Sturm und Drang. 6+ months reminding us it's Earth's Earth. We're just living on it. Forget Too Big To Fail. In 2010 nothing is Too Small Not To. A blown transformer on the oil rig. Apple's iPhone 4 prized jewel needs duct tape to make it work. And a technical glitch plummeted the Dow 1,000 points this May.
Turns out, the Oracle doesn't hail from Omaha. He's a two year old invertebrate from the Berlin Zoo. Paul the Octopus correctly foretold all eight of his World Cup predictions, including Spain's final win over the Dutch. (The odds were 1:255.) Paul is retired now, but PR firms estimate he could be the first ever millionaire octopus—pegging his fame and worth at $4.5 million. Yet even Paul the Octopus would turn green in envy of these guys' 2010 years:
WINNERS
PERSON OF THE HALF-YEAR, BRIAN AUSTIN GREEN: I have no idea who you are. Girls tell me a) you were on "90210" and b) you are generally a lame human being. Nonetheless, you somehow convinced Megan Fox to marry you. This is a miracle but not unprecedented. Julia Roberts once married Lyle Lovett until she realized he was… Lyle Lovett. And supermodel Adriana Lima is married to Marco Juric, a guy averaging 2.6 points a night off the bench for the Memphis Grizzlies.
For reminding bros everywhere of the old "Dumb & Dumber" line — "So you're telling me there's a chance!?!" — Brian Austin Green, you are 2010's Person Of The Half-Year.
NOURIEL ROUBINI: He's Nostradamus. If Nostradamus was Turkish and had to teach economics to snobby NYU kids. Roubini has nailed the Great Recession going back to his 2006 warning that the U.S. housing market was about to go bust. Roubini is on every financial minister's speed dial and Foreign Policy magazine just named him the #4 top thinker on the globe. Want more evidence it's been a rough year? It's probably not a good sign that the nickname of 2010's most prescient mammal is Dr. Doom.
THE KARDASHIANS: It's good to be famous for … no real reason. Kim gets paid $10,000 a tweet. Kourtney just gave birth to an adorable son Mason. And Khloe (somehow) snagged an LA Laker. Your smash-hit reality TV show "Keeping Up With The Kardashians" returns for a 5th season next month on E!
Not to mention you have the Midas touch with athletic significant others. Every overrated sports star you date wins the championship. (See: Bush, Reggie; Odom, Lamar.) You must get it from your Mama. Because the overbearing Step Dad? He's Bruce Jenner, the 1976 Olympic decathlon gold medalist.
ELIN NORDEGREN & SANDRA BULLOCK: You go girls! Your celebrity husbands cheated on you with porn stars (among others). But you weathered the heartbreak and ensuing media firestorm with poise and grace. Miss Nordegren, in 9 months you will go from getting to bash in your fleeing husband's SUV with a golf club to winning at least $100 million and the kids in the pending divorce. (Go On. Beat A Tiger.) Miss Congeniality, you donated $1 million to Haiti earthquake relief and adopted a beautiful baby from New Orleans.
THE REVENGE OF GAIA EARTH: It's Global Weirding, Thomas Friedman warns us. Not Global Warming. During February's blizzard of Washington, the family of Republican Senator James Inhofe of Oklahoma sculpted an igloo next to the Capitol with a sign reading "Al Gore's New Home." Meanwhile, across the continent, Canada had to import snow to Vancouver for the Winter Olympics we forgot happened. It got to the point this Winter where Republicans virtually cheered for freak snowstorms.
5 months later, the same skeptics were mysteriously silent during the East Coast's record July Heat Wave. Or when the National Oceanic and Atmospheric Administration (NOAA) reported 2010 is on pace to be the warmest year since record-keeping began in 1880. Last Friday, British Open organizers had to delay play because… of extreme wind. Even the Weather Guy lost his mind trying to keep up.
GOLD: In a sign of the times, Cash For Gold could afford a Super Bowl ad in 2009 starring MC Hammer. 18 months later, they could probably afford to rename the entire NFL. Gold surged to a record-high $1260+ per ounce earlier this year as skittish investors took cover in the metal as a safe haven.
THAT TAIWANESE KID WITH A BOWL HAIR CUT WHO SINGS WHITNEY HOUSTON BETTER THAN … WHITNEY:
HONORABLE MENTION: The Atlanta Braves, Brazil (except the soccer team), "I Write Like" Website (even if you did say I write like Dan Brown), "Inception", Justin Bieber, Jonah Hill, a.k.a Our Generation's John Belushi, Michelle Obama, The Old Spice Guy, Spanish Athletes.
*******
Top 6 Quotes Of The Half-Year
6) "F— my victims. I carried them for 20 years and now I'm doing 150." – Inmate #61727-054, Bernie Madoff
5) "I don't sit around just talking to experts because this is a college seminar, we talk to these folks because they potentially have the best answers–so I know whose ass to kick." –President Barack Obama, on the BP Oil Leak
4) "I think the Vatican – they've got more to talk about than the Beatles." -Ringo Starr, on a Vatican newspaper lauding the band 40 years after they broke up.
3) "I think Jesus was a compassionate, super-intelligent gay man who understood human problems." –Super-Intelligent Gay, Empathetic Singer Elton John.
2) "This is a big f—ing deal." -US vice-president Joe Biden, on passage of healthcare program.
1) "I'll do my f—– best." -Lady Gaga, asked whether she would cut down on coarse language in her next show.
And Finally The #1 Bush-ism Of 2010
President George W. Bush "getting his hands dirty" for Haiti humanitarian relief:
"The Half-Yearish In Review: Part 2" premieres Thursday, featuring The Biggest Losers Of 2010. (NBC, take a bow.)