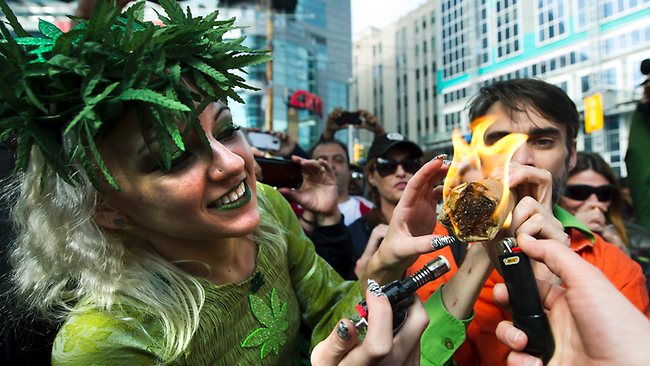 The Article: Marijuana legalization on cusp of mass acceptance by Marc Fisher in The Boston Globe.
The Text: SAN BERNARDINO, Calif. — In the ''medication area'' of the nation's biggest marijuana exposition, scantily clad young women hand out marshmallows they've dipped into a rushing fountain of pot-laced chocolate.
A few steps away, Anthony Ramirez offers free hits from a bong filled with the waxy marijuana extract that his family started producing when a friend's mother needed relief from the pain of lupus.
Across a vast outdoor plaza lined with hundreds of booths, last month's Cannabis Cup gathering in southern California attracted more than 10,000 visitors at $40 a ticket.
By midafternoon, some of them are sprawled on overstuffed couches that merchants have thoughtfully provided. Others move from booth to booth, sampling wares from businesses that have risen from the underground economy to create a burgeoning industry of hazy legality.